As a nationally recognised healthcare agency, YNA prides itself on placing qualified, and experienced Nurses, Midwives, and Carers in various settings throughout Australia to provide exceptional care for our clients. Typically, these roles are flexible, rewarding, and varied and offer a variety of choices for our staff.
Something you may not know about YNA is that we also have expanding Community Service teams delivering an innovative approach to how we service our community clients, throughout Australia. These teams and the staff they employ, assist with many NDIS participants who receive regular support from our team. YNA is a registered NDIS provider across Australia and we have clients of all ages. We also provide in-home care services privately or through My Aged Care Homecare packages for elderly clients who need a little extra help and support in their homes to live independently.
Our Community Service teams are managed by a dedicated cohort of experienced and knowledgeable Nurses. The team oversees all the support and care that our staff delivers to each and every client, making sure that care is catered to each individual and their needs. Our in-house Clinical Learning and Development team ensures our staff receives relevant and specific training to guarantee that the service we provide is of the highest quality for all our clients and participants. Our staff knows that if there are any issues or concerns with their clients, they can address them with the Clinical team and ensure they are resolved appropriately and promptly.
Aark Transitional Care and Support – tailored to your individual needs.
The YNA Clinical Team has recently developed a new and innovative initiative to assist clients who require medium term accommodation options. Led by one of our experienced Clinical Nurses, the model is adaptive and delivers support for people in line with their NDIS goals.
Opened in December 2022, the Aark Torrensville home in Adelaide can house up to three clients living with disability as they prepare to return to their homes or other suitable long term accommodation.
"Initially, the home was designed to transition patients from hospital to home to ease the bed block that can occur in hospitals and allow for the clients to be cared for without being rushed to return home earlier than expected.

It's so much more than that! We take into consideration our client's unique circumstances to make sure that their stay services them on an individual level. It provides flexibility at a time where clients need it most."

– Kaz, YNA Clinical Team leader.
The initiative engages with State and Commonwealth agencies to enable funding and present a viable and appropriate option for those living with disability. The home fills the gap and the lack of options available for people with high needs who may require a little extra time and care after they have been in hospital. It also services those who need medium term accommodation while they wait for suitable ongoing living arrangements. Our Clinical Nursing team will provide hands-on training and upskilling to YNA staff, promoting professional development and career progression.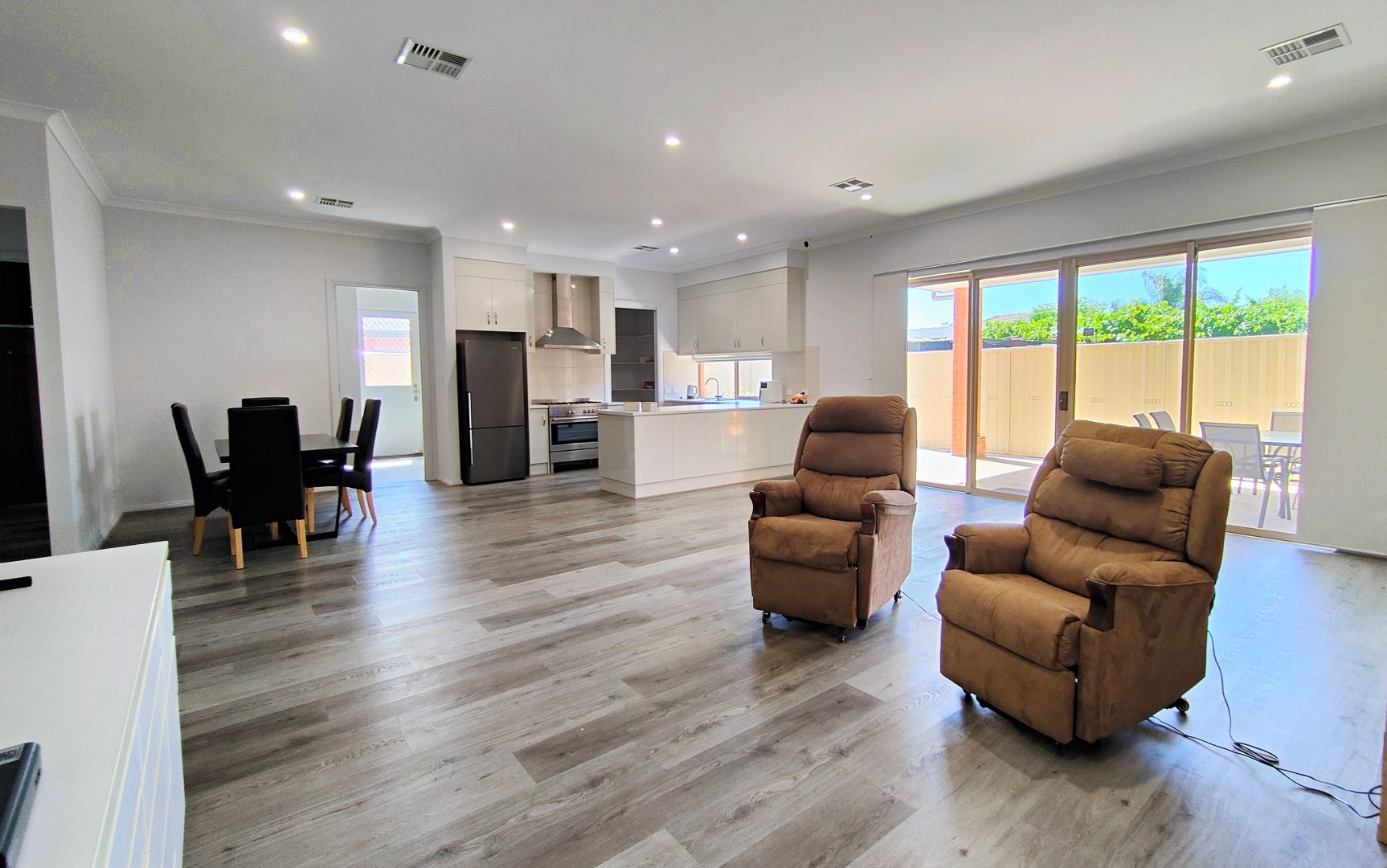 The home can accommodate up to three clients in separate bedrooms, with one room having a private bathroom and the other two rooms having a shared bathroom. All rooms have in-built wardrobes with mirrored doors and are equipped with an adjustable bed and set of drawers with a lock to secure any valuable items or medications.
The kitchen is fully equipped with a new fridge, microwave, dishwasher, large gas stovetop, and air fryer as well as a large walk-in pantry. The laundry has been decked out with a new front-loader washer and dryer combo raised to an accessible height. Both bathrooms include a spacious shower, commode, toilet, sink and storage.
We have partnered with a local GP and chemist who can deliver webster packs and a local gardener to regularly maintain the garden and outdoor areas. This home away from home is ideally situated only minutes from the Adelaide CBD and the beach. You can find shopping centres, public transport and even a hydrotherapy centre close by.
For more information and to speak to our Clinical team about Aark Torrensville, email clinical.team@yna.com.au