Being a nurse or carer with YNA gives you a breadth of opportunities to work in varied roles, facilities and locations. We have a fantastic team specialising in placing our healthcare staff in regional and remote placements across many states and territories in Australia. Anne-Marie, Carly, Haley and Genevieve have extensive experience and really get to know what you want and the experiences you are looking for. If you've ever thought about branching out and seeking adventure in a place unfamiliar and exciting, we encourage you to take the plunge. Here are some of the amazing places you can venture to with YNA in 2023.
The Kimberley, Western Australia
If you're looking to see the flip side of Australia, the Kimberley ranges might be for you. Situated in the Northwest corner of Australia, the Kimberley is known for its expanse of breathtaking wilderness, nestling gorges and rivers amongst its deserts. Explore the coastline in Broome, or venture to the incredible Bungle Bungle Range in Purnululu National Park.
As a Registered Nurse, Midwife or Aged Care Worker, we have assignments regularly available in three main towns – Halls Creek, Fitzroy Crossing and Derby, each with their own unique and intriguing stories and history to discover. These assignments offer great opportunities for upskilling and learning about new cultures and practices with an attractive range of shifts.
The deep culture of Australia's first-nations people is at the forefront in this incredible region. One of our nurses Leslie said she has "grown to recognise and respect the differences that exist between people and cultures and enjoyed spending time with indigenous elders doing our dot paintings."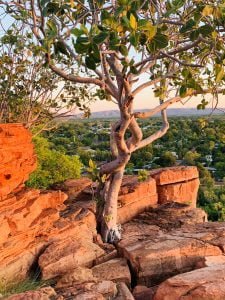 Norfolk Island
If you haven't heard of Norfolk Island, it's a small island situated 2.5 hours off the eastern coast of Australia in the South Pacific. Although quite a distance from Australia, it is still classified within the Australian borders, but offers all the things we know and love about the South Pacific Islands. It is home to the tallest fern trees on the planet and boasts incredible coastlines, coral reefs, wide paddocks and cliff views.
The many YNA staff who have visited Norfolk Island have always been grateful to have taken the opportunity and speak highly of their experiences.
The assignments we offer on Norfolk Island are typically for 12 weeks, providing ample time to explore on your time away from work. There are often multiple YNA staff assigned at one time, so a great opportunity to make new friends and find a travel buddy.
Regional South Australia
If you're looking to head down south, we have an extensive list of assignments available year-round in South Australia. Explore the southern coastline and award-winning wine regions and even take the ferry to Kangaroo Island if you fancy. Some experiences and destinations our team have loved so far are:
Exploring the beaches in Port Vincent on the Yorke Peninsula
Standing in the Remarkable Rocks on Kangaroo Island
Visiting the blowholes at Streaky Bay
Cruising down the Murray in the Riverland
Sleeping underground in Coober Pedy and much more!
Assignments are available for Midwives, Aged Care Nurses and Personal Care Workers to undertake 12-week assignments with the possibility of extension for particular assignments.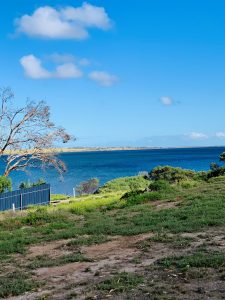 Townsville, Queensland
Home to some of Australia's most iconic landscapes and the gateway to the Great Barrier Reef, Townsville in Northern Queensland has a little bit of everything. Townsville Tourism even boasts that you can visit nine different countries during your stay: 9 global destination doppelgängers found here in Townsville North Queensland.
Our Registered Nurse Dawn took the hop, skip and jump over to Magnetic Island during her stay and hiked in the forests and along the beaches. She says: "I get to meet inspiring people from all around the country and the world to which they have their own stories to tell. Not only are the people inspiring but the experiences I get to do are once in a lifetime!"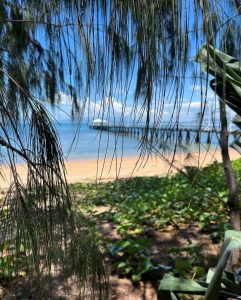 Katherine, Northern Territory
Named after the river that runs alongside it, Katherine in the Northern Territory is coined as the place where" the outback meets the tropics". Get the full Australian outback experience in Katherine, with nature reserves, national parks, gorges, caves, hot springs, waterfalls, river cruises, cultural experiences and much more surrounding this beautiful town.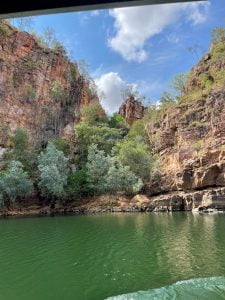 Tasmania
If you've never thought of visiting Tasmania, why not try it out while working and being paid? This home away from home offers endless options for nature seekers. Whether you love the beach or hiking a mountain, or having a lazy picnic in a park or forest, Tasmania has it all. You can even see the Aurora Australis (Southern Lights) if you're lucky enough.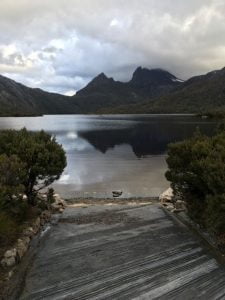 On all of these assignments, accommodation and travel is covered. You can rest assured that our teams will have your back in case of an emergency and are always available to have a chat about your assignment. They have many years of experience placing healthcare workers in new, exciting and unfamiliar settings. They know how you may be feeling and what you will need if you're starting your first assignment.
Get in touch today. Email recruitment.regional@yna.com.au for more information.
*Images courtesy of YNA team members.